DRAWING INVENTIONS ACADEMY
DRAWING INVENTIONS ACADEMY (DIA)
Drawing Inventions Academy is a master's program for professional artists for whom drawing is the starting point.A maximum of 12 participants per track are selected from the applications. Meanwhile, 36 artists have successfully completed the master's program. For applications for the next course starting in September 2023, see 'application and selection' on this website. 
We focus specifically on drawing as an autonomous medium. Contemporary drawing has acquired its own position in the art world over the past twenty years. The quality sometimes lies in the directness of drawing a line, but can also be found in technically elaborate drawings with great originality and expressiveness.
We start from drawing as an autonomous discipline and from this vision we will, where necessary, seek and stretch the limits of drawing with participants, always from the individual quality and need of the artist. All possibilities of drawing can be explored. Think for example of drawings in series, in book form or as a projection, wall drawings, drawings in installations and as part of performances. 
Mariette Linders,Marisa Rappard andArno Kramer are at the forefront of theDrawing Inventions Academy.Current supervisors are. Arno Kramer, Caren from Herwaarden and Marisa Rappard. They provide professional artists at the master's level with feedback.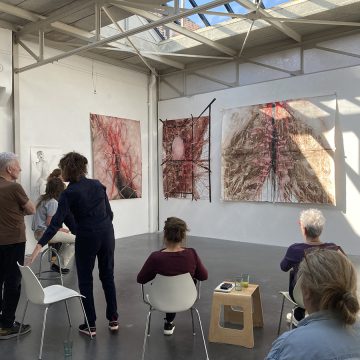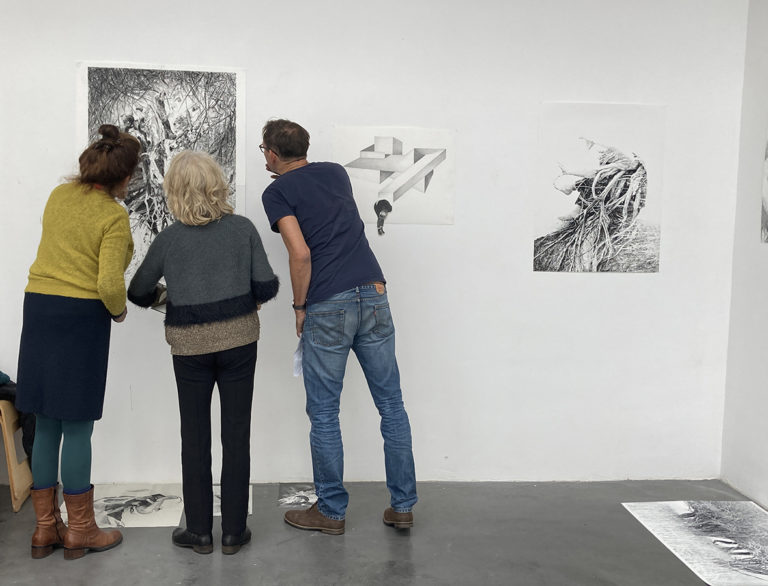 The master's program consists of 6 meetings, the first and last of which take place with the entire group of 12 participants. In between, individual work discussions take place with your assigned supervisor. Prior to the program, you will formulate a learning question that will guide the discussions about your work. You will be given concrete tools to take new steps and to sharpen the form and content of your work where necessary.
The cost for the Master's program in Contemporary Drawing is €900 (incl. BTW ).
For questions mail to: info@drawinginventionsacademy.com
DIA uses a selection procedure. Candidates submit a selection of their work digitally and motivate their registration in writing. Work, motivation and learning requirement are assessed by the supervisors of DIA assessed. Attention is paid to originality, technique, development potential and visual ability.  
Application for the fifth master's program in Contemporary Drawing is open until July 31, 2023.The maximum number of participants is 12. 
Important: the application must consist of one PDF, no larger than 8 MB, with: 
Maximum of ten images, please include title, size, year and technique with each image. 
Curriculum vitae 
Learning question/purpose 
Motivation of up to one A4 
Application for the master's program in Contemporary Drawing is open until July 31, 2023.